Services
FINANCE
Carbon Consultants Inc. works with investors and business owners to help find funding sources for selected project developments. We specialize in an individualized approach that assists owners and project developers in attaining the capital to maximize the value of their carbon reducing projects and subsequent carbon credit value.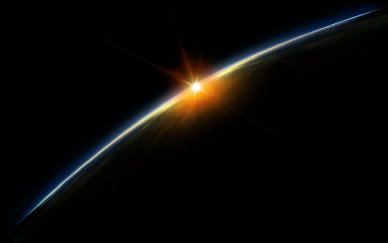 BROKERAGE
Carbon Consultants Inc. brings their knowledge of carbon markets in assisting both buyers and sellers of carbon credits in effectively executing transactions in various global markets. We analyze a client's carbon asset needs and risks in assessing strategies for the sales, purchase or leveraging of credits under the CER, CRT, or VER (verified emissions reductions) in both the voluntary and regulated markets. We set up registry accounts for our clients and provide management and brokerage services.
STRATEGY CONSULTATION
Whether you have an ongoing carbon issue or are anticipating a carbon management program, Carbon Consultants Inc. can assist you in providing expert evaluations of greenhouse gas positions and strategies to address your needs . Our goal is to maximize your revenue generation, customized to your individual business needs.
NEW METHODOLOGIES
If your carbon reduction strategy is not one of the standard methodologies currently in effect for the CDM process, Carbon Consultants Inc. can be your expert in providing the scientific research and data necessary to qualify the project under UNFCCC regulations.
GREENHOUSE GAS FOOTPRINTING
Carbon Consultants Inc. can assist you in measuring the exact greenhouse gas quantities produced by your project or corporation - thereby helping you develop a specific strategy to handle current and future regulations.
PROJECT DEVELOPMENT
With our involvement in many CDM projects worldwide and in-house expertise on project design and management, Carbon Consultants Inc. can assist your team in the creation and development of multiple carbon reduction projects. We write the PIN and PDD and do all the filings.
PROJECT DESIGN & ENGINEERING
Carbon Consultants Inc. has a world-wide resource pool of experienced consultants for any project type in the carbon market world. We can act as the lead consultant for your team, by providing a single point of coordination for the various disciplines necessary for both carbon asset creation, verification, validation, reporting, and management as well as CDM project design, approvals and development.
IVMP SERVICES
(Independent Verification & Monitoring Protocol)
Carbon Consultants Inc. uses consultants such as Village Green Global to provide automated carbon auditing and reporting/verification software which insures that you have the best verification and validation services available for the long-term success of your project through certification, along with management tools and insurance to bring value to the asset.
ECO-BRANDING & SOCIAL CARBON
By using the best consultants,project delivery teams, and financial partners, the Carbon Consultants Inc. brand provides assurances that the project and credits will be the correct eco-brand for your specific market; and include on time delivery and forecasted quantities. By selling through non profits we increase the social impact and provide local benefits where projects are located.